Hello everyone !
Last time I went to the local charity shop, I found this man shirt for 1 Euro... I decided to feminize it a little bit but keeping its boyish look.
So, for my first man shirt refashion, I made 3 alterations :
- Created two pleats in the back to arch the shirt,
- Shorten the shoulder width of about 1,2 inch by improvizing a little pleat on each side of the collar,
- Shorten the lenght in order to let my hips breath... Feminize we said !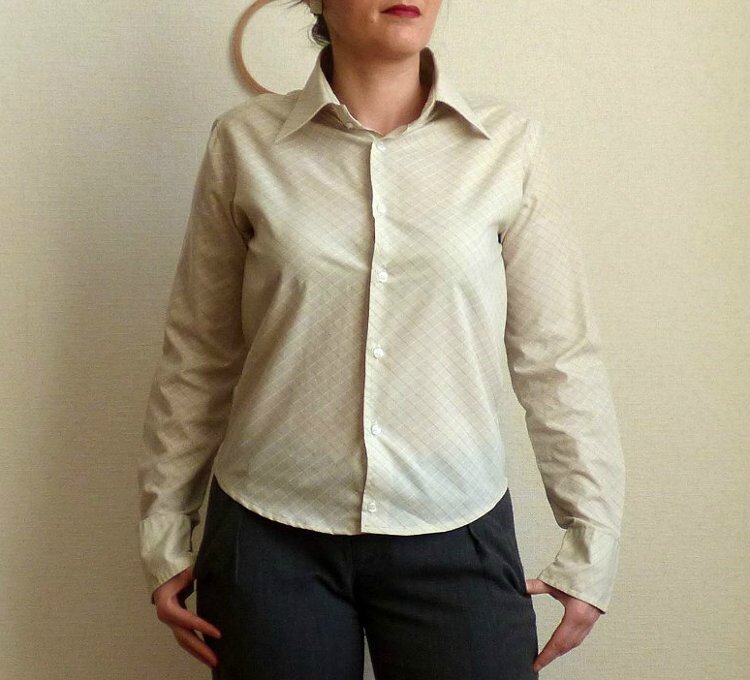 All the details and more pics
here
!
Have a nice week end.